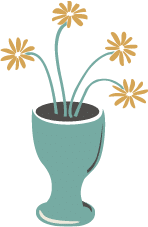 Cairn is a housing association with almost 3,500 homes across 24 local authorities – making us one of Scotland's most geographically diverse social landlords.
We were formed as an independent Scottish organisation in 1990. Prior to this it had been the Scottish arm of the Royal British Legion Housing Association, with the primary purpose of housing and care of former armed forces personnel in sheltered housing. In 1991 we changed our name to Cairn Housing Association and expanded our range of affordable housing, including family homes.
In addition to affordable rented housing, we also provide a factoring service to over 600 home owners.
We are a not-for-profit organisation and a registered charity, monitored and regulated by the Scottish Housing Regulator. We have offices in Edinburgh, Bellshill and Inverness.
Our vision and values
Our mission is simple: "To provide quality affordable homes and services, with our communities and partners, throughout Scotland."
Great homes
Great services
Great people
Customer first – our customer comes first and we will always aim to achieve high quality outcomes for customers.
Excellence – we value excellence and quality and aim to achieve high standards in all we do. We always strive to be the best that we can be.
Accountability – we are accountable for our actions and we take responsibility and ownership for outcomes.
One team – we work as one team and build excellent working relationships to achieve our goals
Respect – we value high standards of fairness, treating everyone with consideration and dignity. We show this through our everyday words and actions.